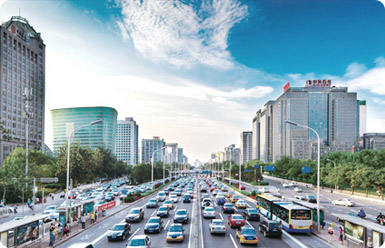 The frist comprehensive publication conceived
China Pictorial
China Pictorial launched in 1950 and designed as a vehicle for presenting captivating photographs alongside informative and interesting articles, China Pictorial became the first comprehensive publication conceived after the founding of the People's Republic in 1949. The inceptive masthead of the magazine was inscribed by the late Chairman Mao Zedong.
For more than 50 years, China Pictorial has been devoted to covering major domestic and international events, reporting on those issues most important to the people, reflecting dramatic reforms of society and bearing full witness to the rapid development of China. It has been distributed throughout China, covering all provinces, municipalities, autonomous regions, the Hong Kong and Macao Special Administrative Regions, as well as more than 100 countries and regions around the world.
Today, China Pictorial has reshaped itself and diversified its business. There are the Chinese and English edition of China Pictorial, the Russian and Korean edition of China, and the Chinese edition of Vogue—all in print, and the editions of China Pictorial at the website.