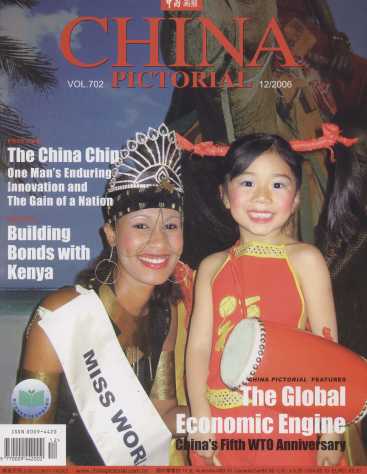 Directory Of Year 2006, Issue 12
Not a Forbidden City
Year:

2006

Issue

:12
Column:

SOCIETY
Author:

Wang Linye
Release Date:

2006-12-01
Page:

32-35
Full Text:
Photographs by Wang Linye and Gao Qiao
A ramble through the hutongs in Beijing will sometimes lead one to a large red wooden gate with golden metalwork. During a colorful period of Chinese history, these traditional portals accented the surrounding small gray gates of the more typical courtyard dwellings (siheyuan). These were once the mansions of princes born to a ruling dynasty centuries ago.
Such a mansion is known as a "wangfu" in Chinese. "They are something between the Forbidden City and the ordinary courtyard dwellings, and bear features of both," says Shi Shuqing, a researcher with the National Museum of China.
A Two-Dynasty History
One of Beijing's main shopping districts, the famous Wangfujing Street was named after the 10 wangfus built in the area during the Ming Dynasty (1368-1644). But today nothing remains of these structures. The remaining wangfus in Beijing were all built in the Qing Dynasty (1644-1911). At the prime of the Qing Dynasty, there were more than 50 wangfus in downtown Beijing. Because of rampant demolishing and reconstruction, only 22 remain today, scattered among the hutongs around Shichahai and Beihai Lakes, two of the capital's many modern nightlife districts.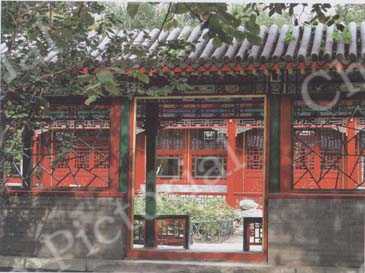 The Garden of Prince Gong's Mansion. by Wang Xiaoming/CFP
A wangfu, the size of which varied according to the rank of its owner, was traditionally built with living quarters and garden. The difference between the Forbidden City, an emperor's palace, and a prince's compound lies mainly in the number, height and size of buildings in the palace. The color of a roof was part of the architectural art, as well as a symbol of feudal ranking. Roofs on the princes' mansions could only be covered with green glazed tiles, while golden glazed tiles shine in Forbidden City. Among other restrictions, patterns of a dragon head were not allowed on a prince's mansion.
The gardens of wangfus were as important as the living quarters. They combined the magnificence of royal palaces in North China and the elegance of Suzhou gardens in South China.
A Structure of Status
Beijing is a far-famed historical and cultural city. The wangfus, with their history dating back more than 300 years, are a key part of the city. According to Wang Dao-cheng, expert on history of Qing Dynasty, wangfus were a product of the life of nobility of Qing Dynasty, and also of the culture and political system of the time, thus they have very high historical value. Meanwhile, they provide valuable material evidence of architectural art. so also have important architectural value. Moreover, in literal circles, scholars studying intensively on the classical literary masterpiece Dream of Red Chamber consider the garden of Prince Gong's Mansion to be the chief source of Daguan-yuan (Grand View Garden) in the novel. More than three centuries have passed.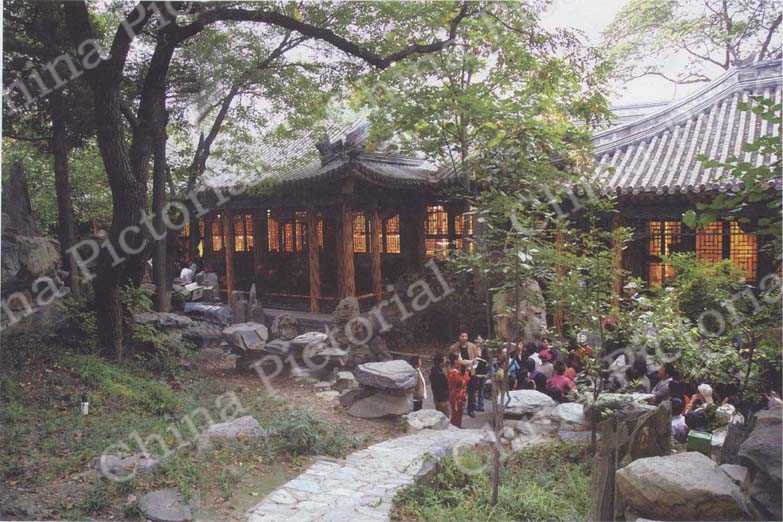 Visitors can still taste the glory of wangfu of its old days.
Wangfus have incurred some damage over time, but they remain in use as schools, hospitals, residential areas and more. Among these, the best preserved may be Prince Gong's Mansion. Renowned historiogeo-grapher Hou Renzhi says. "One Prince Gong's Mansion, half of the history of Qing Dynasty." Built in 1776. Prince Gong's Mansion has passed to three different owners. Two are illustrious figures of the Qing Dynasty: One is Emperor Qianlong's favorite courtier He Shen. the other is Prince Gong, alternatively known as Yixin. Minister of Legislation during Emperor Tongzhi's reign. Hence the name of the mansion.
Preserving the Palace
On December 5. 2005. a reconstruction of Prince Gong"s Mansion of the largest scale in history began, with a total investment of 270 million yuan. Meanwhile, the country's ?first museum on wangfus is also being assembled inside, and is due to open before the 2008 Olympics in Beijing.
Historical documentation on wangfus is rare, having been lost over time. Nevertheless, wangfus are treasure houses of art. Their original princely owners, who had time and money to spare, were often enthusiastic art collectors. Unfortunately, most of the precious jade artifacts, furniture and paintings that they collected were lost. But these are today being sought by the government.
According to Wang Daocheng. an expert on history of Qing Dynasty, we must incorporate the protection of wangfus into the system of building up Beijing as a historic and cultural city. Related laws and statutes should be made to ensure the protection.
Today. 600 years have passed. Wangfus in Beijing still tell us the story of Ming and Qing Dynasties, from golden age to downfall. They show us colorful historic sceneries. If we protect and make proper use of these structures, they may well tell stories for a thousand years to come.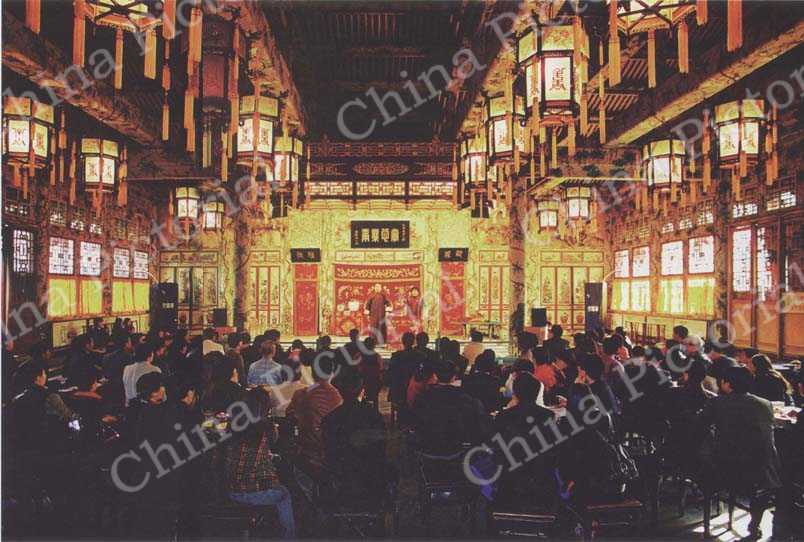 The Grand Theater inside Prince Gong's Mansion. CFP