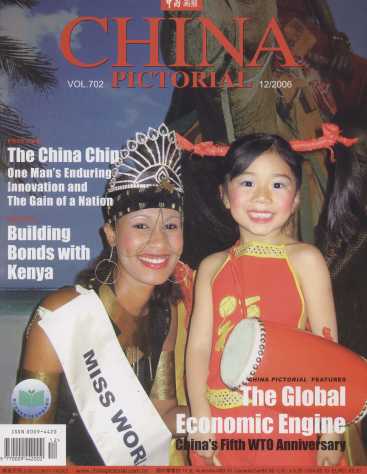 Directory Of Year 2006, Issue 12
The Elegant Entrepreneur
Year:

2006

Issue

:12
Column:

ECONOMY
Author:

Yin Xing
Release Date:

2006-12-01
Page:

58-61
Full Text: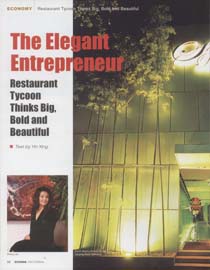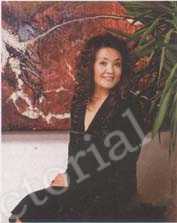 Zhang Lan.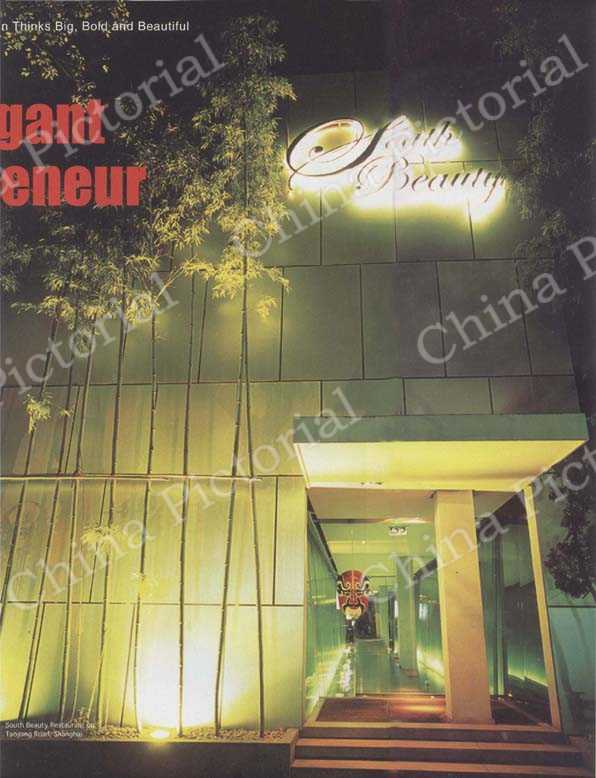 An expanding economy, big business deals done at dinner and increasing individual income are factors driving up the number of progressively more cosmopolitan fine dining houses across the urban landscape of China. Pioneering the segment on a grand scale is a female entrepreneur who started from scratch and today directs an expanding chain of top-tier food and beverage operations-just one of which is a 300-million-yuan, 5,000-square-meter ultra-upscale unit located in Beijing's new LG Twin Towers complex.
Background of South Beauty
The daughter of scholarly parents, in 1988 Zhang Lan began her overseas study in Canada. Upon her return to China in 1991, with about next to nothing in startup capital, she leapt into the restaurant business. By 2000 she had opened her first South Beauty, naming the restaurant in reflective honor of the provinces along the southern banks of the Yangtze River, a region particularly renowned for beautiful women, exquisite scenery and wonderful cuisine.
Zhang now oversees 21 of the fine dining units: 13 in Beijing;'six in Shanghai; one in Chengdu; and another in Hong Kong. The total business employs more than 3,000 people, and revenues approach about a half-billion yuan per year. Annually, South Beauty Group invests more than 100 million yuan in expansion.
While in Canada Zhang expended much brain power in considering how best to combine her homeland's style of Chinese cuisine and culture with an advanced western managerial model. "I decided that China's time-honored history of culinary art might best be passed down by adopting a modern operating style," said Zhang Lan.
Method of the Mix
Her business melding of East-West proved successful. Today, in several of China's metropolises-and soon within other international urban centers-diners can sample a sense and a taste of the region when they step into a slickly refined South Beauty.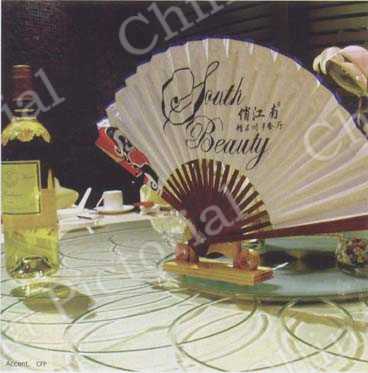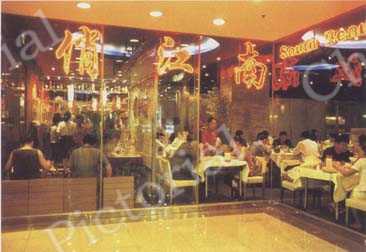 Dining.
Besides developing an ambience of bold elegance and a menu comprising innovative and traditional regional dishes, Zhang's objective was to form a "human-oriented" model at the core of her presentation. "When customers come into our restaurant, we'd like them to feel comfortable, while relishing in not only the cuisine, but also the holistic environment. Their eyes should first be pleased, then the stomach," Zhang says.
Most of the upscale decor within the South Beauty restaurants is the creative product of internationally renowned designers. Diners may feel as if they are a part of a gallery scene, viewing exquisite original art within a Southern China motif, while enjoying finely prepared meals.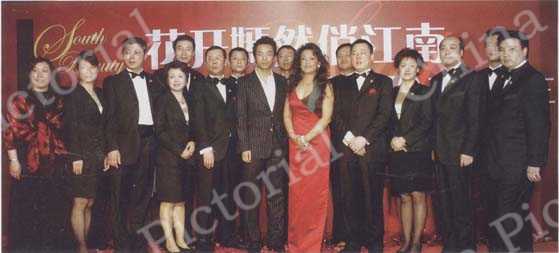 South Beauty executive team.
"Down to the smallest element, we select only first-class ingredients, like sauce, vinegar and cooking oil. Procedures for the cooking of every course are closely monitored to guarantee quality. We also attach great importance to nutritional balance and healthy foods," Zhang said.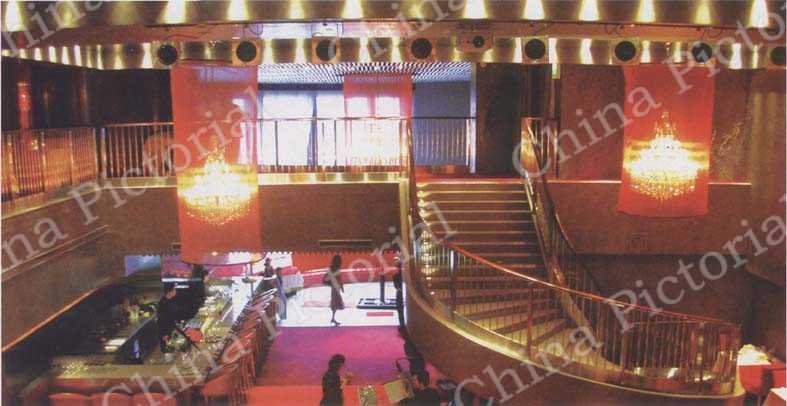 A South Beauty unit in Hong Kong.
Overseas South Beauty units are in negotiation for locations at New York's Times Square, Tokyo's Ginza District, and Paris's Champs Elysees. And management has just announced plans to open units in Singapore and Italy. "On the day the Olympic Games opens in 2008, I would like to see 100 South Beauties in the world to celebrate with my country," Zhang said.
Soulful Success
In Zhang's view, for a business person to be "human-centered," one must extend the philosophy beyond customers. During the 2003 SARS outbreak, heavy losses were inflicted upon China's restaurant industry as a whole, and many shut down or laid off staff. The South Beauty operations lost more than one million yuan, but Zhang kept all her employees on at full salary, and at her own expense she supplied them with, preventive medications. When the crisis had passed, Zhang gave to each manager a golden pen to commemorate their team effort in the overcoming of the hard times.
Operating 21 restaurants and supporting thousands of employees, one might think that Zhang would be overworked. But, she says, she keeps a schedule perhaps more rounded than most white collar workers. "My day usually consists of eight hours of sleep, eight hours in the office, three hours of social activities, one hour of gym, and four hours of entertainment. Work is to bring a good life. It is to put the cart before the horse if our jobs interfere with our lives," said Zhang.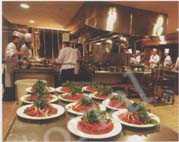 Preparation.