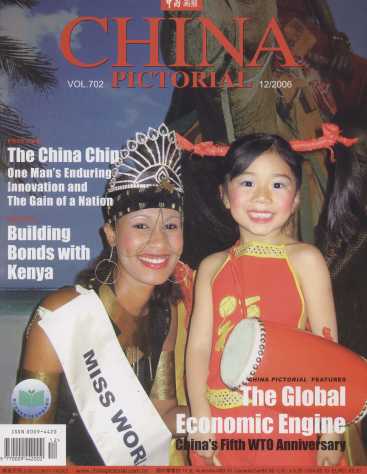 Directory Of Year 2006, Issue 12
Revving Up
Year:

2006

Issue

:12
Column:

ECONOMY
Author:

Zhao Yue
Release Date:

2006-12-01
Page:

62-64
Full Text: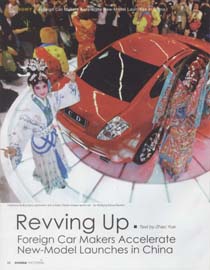 Traditional Beijing Opera performers with a Geely Chinese Dragon sports car. by Wolfgang Rattay/Reuters
A few years back a Polo model manufactured by Shanghai Volkswagen became the first-foreign brand car to be launched concurrently in China and the global market. Identical in appearance to its international counterpart, and assembled using the same manufacturing process applied in Germany, the car caused quite a stir in the Chinese car industry and among consumers. Today, however, the simultaneous launch of foreign models in the Chinese and international markets has become routine, as lately evidenced by the recent appearance of the Swift from Chang'an Suzuki and the Audi A6L.
Beijing Benz Daimler Chrysler Automotive Co., Ltd. (BBDC) recently commenced operations at a factory located in the Beijing Yizhuang Economic and Technological Development Zone. First-phase construction comprises about 210,000 square meters, with a potential production capacity of 100,000 cars per year. Mercedes-Benz, Chrysler and Mitsubishi models will be manufactured at the site. The construction of Guangzhou Honda's second factory in Zengcheng County, Guangdong Province, was also completed in the latter half of 2006. According to Honda, the potential first-phase production rate at the plant is 120,000 cars per year, providing Guangzhou Honda with a potential annual production capacity of 360,000 cars.
Constantly Competitive
Launching models in the Chinese and world markets simultaneously is a strategically astute move on the part of foreign automobile manufacturers striving to improve their share of the rapidly expanding and increasingly competitive Chinese market. Shanghai Volkswagen is one of the leading proponents of this practice, relying on advanced technology to underpin its strong market position.
Other car makers followed Volkswagen's lead. With the launch of its latest and highly popular Accord model in China two years ago, Guangzhou Honda's fortunes have risen dramatically in a period that has come to be known as the "Honda Phenomenon." Beijing Hyundai sold 52,000 Sonatas in the first year of production, and quickly shifted 150,000 Elantras in the company's second, more recent global launch.
Economic Evolution
Less than a decade ago many popular car models in China were outdated or obsolete in overseas markets. European, Japanese and North American models from the 1980s and early 1990s filled the roads. However, even at that time, some shrewd international car manufacturers began to increase their long-term investment in China, importing the latest technology and techniques with the goal of one day launching new models in China and the world simultaneously, as well as engendering improvements in areas such as car maintenance and customer service.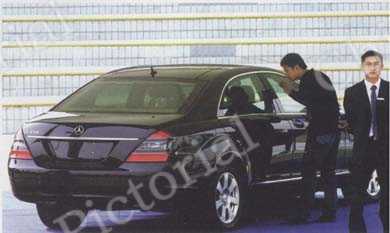 A Chinese car buyer checks out the Mercedes-Benz on display at an auto show in Beijing. AFP
A global launch strategy now makes economic sense considering the size and potential of the Chinese market, better manufacturing conditions and a more demanding and brand-savvy level of Chinese car buyer. The decision to go global has been driven by the changing market conditions and the strategic acumen of foreign manufacturers looking to cash in on rising car sales, low cost labor, technological and infrastructure developments and a more mature consumer market.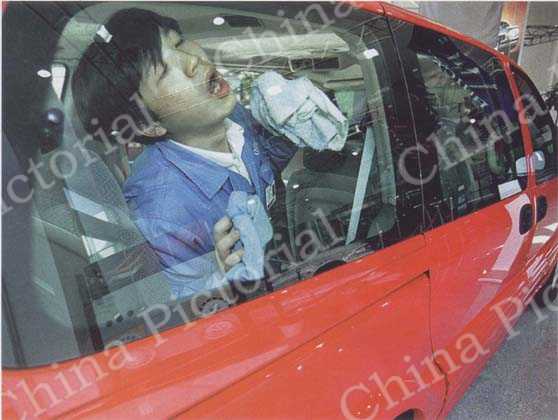 A worker cleans the interior of a car on display in Shanghai. by Liu Jin/AFP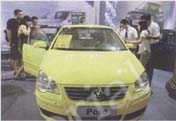 A newly-launched Polo draws attention. by Luo Wei/CFP
China is a land full 'of promise for foreign car manufacturers, highly alluring to companies accustomed to operating primarily in saturated markets. Experts predict that Chinese car sales will grow 12 percent annually over the next 10 years. Considering the big upside, industry insiders know it is essential that car manufacturers, both domestic and foreign, continually strive for improvements in quality, efficiency and technological integration, while employing both short and long-term strategic awareness to stay ahead of the competition. The demands of Chinese consumers are moving closer to those of their European and North American counterparts, and regional differences in consumer awareness are becoming far less pronounced than in years gone by.
Customers Reap Rewards
For car buyers, the participation of foreign manufacturers in the Chinese market and global launching is undoubtedly a good thing, driving up quality and levels of sophistication, and driving down prices. After localization, some globally launched models will be sold in China at a reduced price due to lower production costs, and it is hoped that the over-inflated car prices present in China today will eventually become a thing of the past.
For the growing numbers of Chinese drivers, a wider range of better, cheaper cars resulting from globalization looks like a good deal.