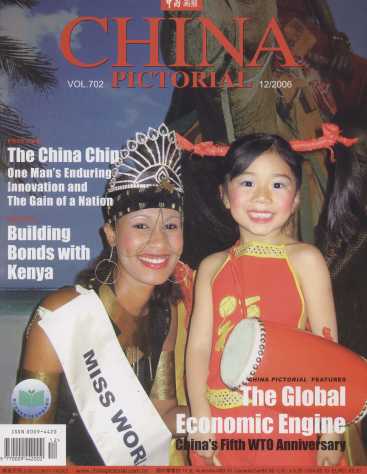 Directory Of Year 2006, Issue 12
Treasure of Terrain
Year:

2006

Issue

:12
Column:

TRAVEL
Author:

Zhang Rong
Release Date:

2006-12-01
Page:

40-45
Full Text: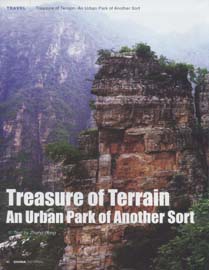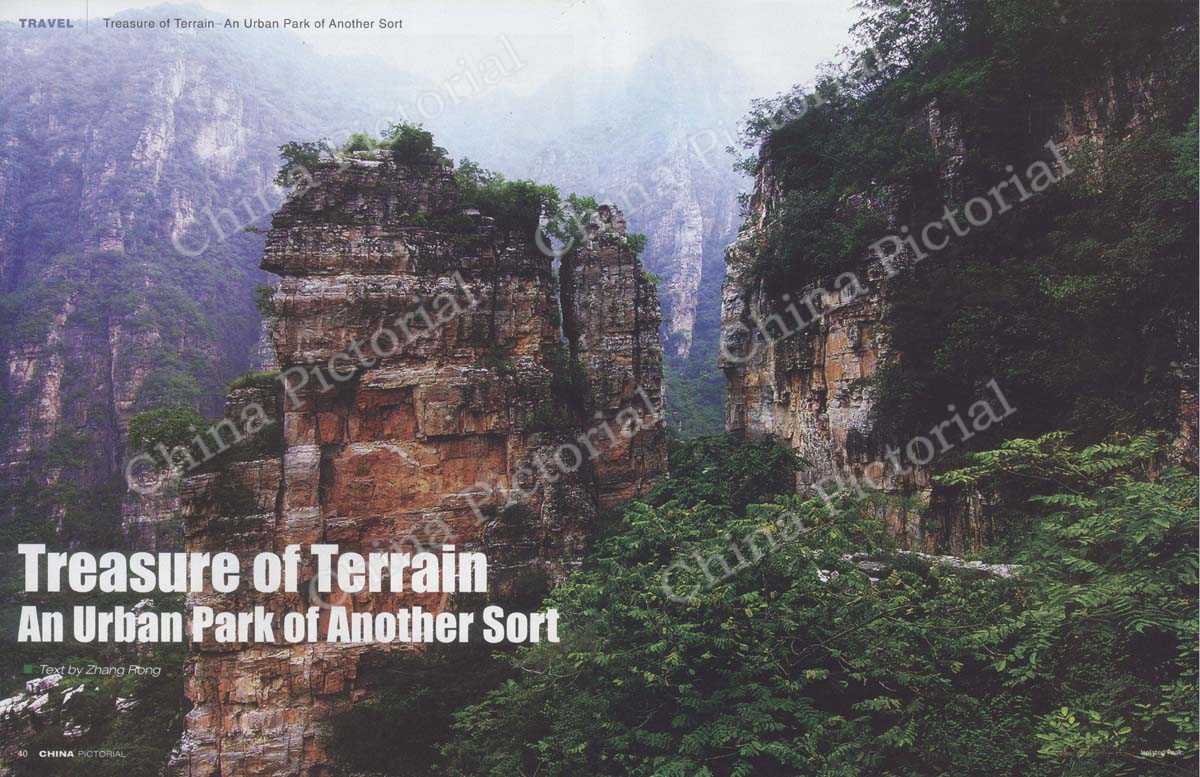 On the occasion of the Second International Geoparks Conference held in Belfast, Northern Ireland, on September 18, 2006, the Beijing Fangshan International Geopark (BFIG) joined the World Geopark Network of UNESCO. Jointly developed by Fangshan District of Beijing and Laishui and Laiyuan Counties of Hebei Province, BFIG was highly praised by visiting experts for its rich geologic resources, beautiful natural environment, advantageous geographical location and favorable biological diversity. Today Beijing is the world's only capital city to have within its shared borders a UNESCO-recognized world geopark facility.
Gift of Geography
About 50 kilometers southwest of downtown Beijing, BFIG is located at the meeting point of the Taihang and Yanshan Mountains. The designated area shares the earth of Fangshan District of Beijing, and Laishui and Laiyuan Counties of Baoding City, Hebei Province. The 954-square-kilometer geopark spans an area of 490 square kilometers in Beijing, and 464 square kilometers in Hebei. The principal area of the geopark is 131 kilometers, running from east to west, and 76 kilometers running from south to north.
The site comprises one World Cultural Heritage site, four national geoparks, three national forest parks, six national priority protected cultural relics, and two national key scenic spots. Typical of Northern China's karst landforms, here are underground dissolved cavern networks, granite and marble landforms, fossils of ancient humans and extinct plants and animals. These elements of nature evidence ecological evolution over the past several hundred million years.
A Record Most Rare
BFIG comprises eight districts: Peking Man Site at Zhoukoudian, Shihua Karst Caves Sight-Seeing Area; Shidu Karst Canyon Tourism Spots; Shangfang Mountain-Yunju Temple Religious Culture Site; Sheng-lian Mountain Sight-Seeing Area; Baihua Mountain-Baicao Bank Eco-Tourism Spot; Yesanpo Tourism Area in Laishui County; and Baishi Mountain Tourism Area.
The only site in the world to have been the ancient homeland of three distinctly different phases of developing humans, the Peking Man Site at Zhoukoudian holds human fossils dating back 500 thousand, 100 thousand and 18 thousand years. These represent a relatively complete array of human evolution.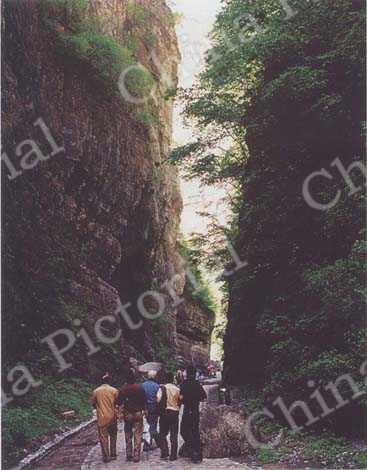 Baili Gorge at Yesanpo.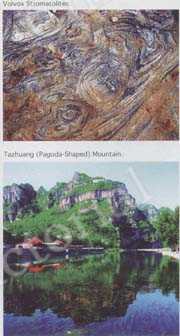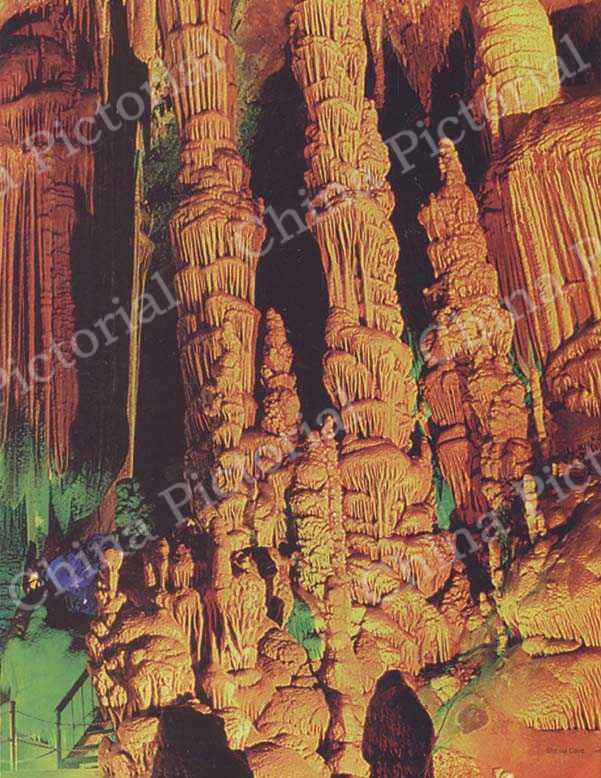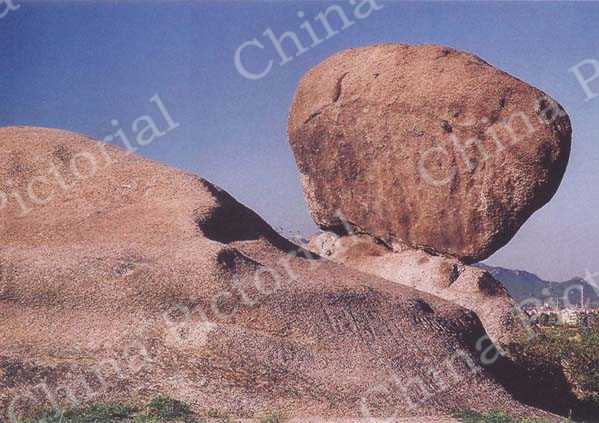 Mushroom Rock.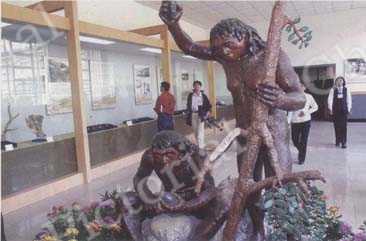 An exhibition hall of ape men at zhoukoudian. by An Dong/CFP.
BFIG, home to rare relics representing the evolution of ancient humans and extinct plants and animals, now serves as a valuable research base of paleoanthropology, Paleolithic archaeology and Quaternary Geology. In 2005, UNESCO expert W. Eder praised BFIG as an invaluable site incorporating touchable evolutions of geology, ancient extinct lives and human culture.
Shihua Karst Caves Sight-Seeing Area includes five complexes: Shihua Cave; Yinhu Cave; Kongshui Cave; Qingfeng Cave; and Jimao Cave. A typical karst cave of semi-dry and semi-humid region, Shihua Cave is endowed with a vast variety of chemical deposits. Within its walls Yuenai Rock was first discovered in China. Yinhu Cave, formed by calcite crystals, is considered a national treasure. Together with more than 100 other caves, they compose the largest karst cave group in North China. And the karst cave formation in northern China is a research base for neotectonic movement, once serving as home for ancient humans.
Yunju Temple. by Li Yang/CFP
With eroded structural landforms as its main feature, the Shidu Karst Canyon Tourism Spots are endowed with flourishing forests, a well-developed canyon and steep peaks. At the bottom of the canyon is a riverbed with permanent flows. Along the river's sharp turns, broad and level sand banks have been formed.
A typical ancient karst landform, Shang-fang Mountain features karrens, ablation funnels and buttes on the surface, while underground sinkholes, quaquaversal karst caves, layers of karst caves, pinch-and-swell form karst caves. Etched on rocks, paper and wooden boards, three special kinds of Buddhist scriptures in Yunju Temple have been listed for application among the UNESCO's World Cultural Heritage. Presently, more than 10, 000 scripture-engraved rocks dating to the Liao and Jin Dynasties are still kept in the crypt under the South Tower of the temple. Meanwhile, the Cangjing Cave on Shijing Hill houses 4,000 such rocks of Sui and Tang Dynasties.
The Yesanpo Tourism Area in Laishui County, Baishi Mountain Tourism Area and Shidu Karst Canyon Tourism Spots in Fangshan District belong to the same geologic and geomorphic unit. Shixuan Gorge in Yesanpo, 23 kilometers long, is famous for its 10 cliffs in various shapes. Baishi Mountain in total is of a two-layer structure. The granite mass exhibits a leveling off of ridges and peaks, and through the millenniums of efflorescence, erosion and corrosion, grand marble ridges and peaks have been shaped.
Traces of rare faunas and floras, as well as ancient humans are also present in the geopark. From the archaic rocks to quaternary deposit, the geopark has experienced an integrated earth history. From stromatolites of the early lives to today's mammals, the geopark witnessed evolution of species over the course of hundreds of millions of years.
It is a rarity in the world that evolutions of geology, biology, ancient humans and ancient civilizations are embodied so systematically and are so well integrated within in a single place. And so the Beijing Fangshan International Geopark is regarded as a precious record of the Earth's evolving ecosphere.